Photography Contest
2023 PHOTOGRAPHY CONTEST Winners ANNOUNCED
Sponsored by JDW Midwest, Building Inspector and Underwood City Council
Darin and Janelle Whatcot, JDW Midwest-Building Inspections, announce Gracie Hoffman as the winner of Ages 6-12 and Bailey Skiles as the winner of Ages 13-18.
Check out pictures of the winners with JDW Midwest and Underwood Mayor Bardsley in the September newsletter arriving via email around September 15, 2023.
No submissions for 19 +
6-12 Age Group – Gracie Hoffman
Photograph Titled "Dragonfly Surprise"
Gracie is in the 4th grade this year and loves volleyball, rollerblading, swimming, baking, riding 4 wheeler and playing with Legos. She loves animals, especially her dog Charley and her kittens. She hopes to one day have a horse. She loves to play piano! She is the youngest of 4 siblings and is the daughter of Keith and Aimee Hoffman.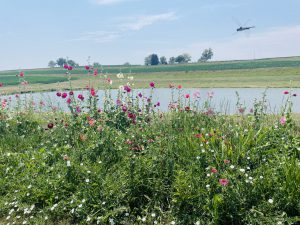 13-18 Age Group – Bailey Skiles
Photograph Titled "It's all Behind Us"
Bailey is in 8th grade and looking forward to getting her drivers permit. She loves all animals and has been enjoying dog sitting for neighbors this summer. She plays volleyball and belongs on the Underwood Youth Trap Shooting Club. In the off season, she snowboards at Mt. Crescent. Bailey is the daughter of Mike and Natosha Skiles.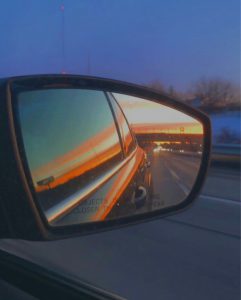 2019 PHOTOGRAPHY CONTEST RESULTS
The PACE Visual Arts Committee met to review and select the winners of the Photo Contest in September.  The PACE team thought there were great submissions.  Each photograph was assigned a date of submission, age group and a letter for blind critiques.
The winners are as follows:
6-12 Age Group – Miles                                                        13-18 Age Group – Carter
19+ Age Group – Royce Forbush
Prizes provided by JDW Midwest LLC.